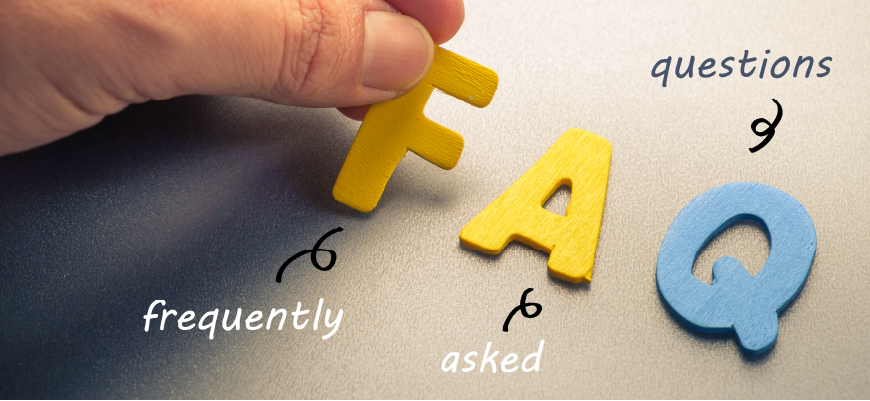 What is the Keto Diet?
The ketogenic, or keto, diet has been around since the 1920s. The keto (ketogenic) diet consists of food that is high in fats, moderate in protein and low in carbohydrates.

Our bodies burn carbohydrates (carbs) first as a source of energy. With the introduction of the keto diet, the amount of carbs is significantly lowered while the amount of healthy fats is increased. With the lack of carbs, the body switches to burning fats instead, which in turn leads to the production of ketones for fuel. This process is called 'ketogenesis', and this puts your body in a metabolic state of "ketosis".

Ketones are known to be a healthier alternative source of energy, especially for individuals with chronic conditions. For example, a person with diabetes may benefit from lower sugar and insulin levels, which are commonly produced in high quantity when carbs are burned.

Typically, a keto diet will consist of 70-80% (healthy) fats, 20% proteins and 5-10% carbohydrates.
What types of food can I eat or not eat in the keto diet?
Keto-friendly types of food include:
• Eggs
• Healthy oils, e.g. extra virgin olive oil, avocado oil, coconut oil, sesame oil, etc.
• Seafood, e.g. cod, salmon, halibut, squid, etc.
• Meat, e.g. beef, ham, etc.
• Low-carb dairy, e.g. butter, heavy cream, Greek yoghurt (plain), mozzarella, etc.
• Seeds and nuts, e.g. chia seeds, pecans, etc. (in moderation)
• Vegetables, e.g. chard, olives, cauliflower, broccoli etc.
• Beverages, e.g. water, unsweetened coffee and tea, etc.
• Fruits (in moderation), mainly: lemons, strawberries, blueberries, raspberries and coconut

It is best to avoid food that is high in carbohydrates, contains unhealthy fats and/or is processed. Types of food to stay away from include:
• Grains, e.g. white rice, cereals, etc.
• Starchy vegetables and legumes, e.g. potatoes, sweet potatoes, green peas, etc.
• Fruits with high sugar levels, e.g. fruit juices, nectarines, pineapples, apples, melons, etc.
• Low-fat dairy or dairy with added sugars, e.g. milk, condensed milk, fat-free yoghurt, etc.
• Processed meat
• Unhealthy oils, e.g. any vegetable or seed oil, margarine, etc.
• Seeds and nuts that are high in carbohydrates, e.g. cashews, soybeans, etc.
• Sweetened beverages, e.g. soda, beer, etc.
• Sugary snacks

You can also refer to our infographics for more information.
How do I track macros in my Keto Diet?
Macronutrients (Macros) refer to carbohydrates, protein and fats, which the body breaks down for energy. These make up the 3 main components of a Keto Diet.

The amount of macros required per person should be calculated based on their age, height, weight and gender. But to get into Ketosis, we recommend the following formula:
• Carbohydrates at 20g or less per day (about 5% of your daily calorie intake);
• 20-25% of your daily calorie intake from Protein; and
• 70-75% of your daily calorie intake from Healthy Fats (saturated fats, MCT but not trans-fats).

Your daily calorie intake is calculated according to your BMR (Basal Metabolic Rate) or how much you burn while you are at rest.
How long does it take to get into ketosis?
There are many factors that will affect how soon one achieves ketosis. Factors include age, gender, metabolism rate, activity level, or intake quantity of carbohydrates, protein or fats.

Typically, it will take about 2 days to 2 weeks to achieve this state – if one consumes about less than 50g of carbohydrates a day.

To reach ketosis faster, you can also consider implementing the following ways (although results may vary with individuals and other unique factors):

• Reduce intake of carbohydrates
• Increase intake of high-quality healthy fats. Not all fats can help produce ketones. Opt for healthy fats, such as coconut oil, extra virgin olive oil, fish, etc.
• Ensure sufficient, not reduced, protein intake. Too much protein can hinder the production of ketones, while too little protein may lead to a loss in your muscle mass. To calculate your protein intake while on a keto diet, multiply your ideal body weight (kg) by 1.2–1.7g
• Increase physical activities
• Fasting for a sufficient number of hours can get you into Ketosis faster. Many people who are on the Keto lifestyle also engage in Intermittent Fasting (IF).

Ketone levels tests are carried out to ascertain if a person has reached ketosis. Such tests include ketone urine strips (based on the urine colour), ketone breath meter or blood ketone meter.

To learn more about ketosis and how to achieve or maintain this state, schedule an appointment to speak to our Keto Coach.
How can the keto diet help children with epilepsy?
Studies have shown that the keto diet helps reduce or prevent seizures in children (of all ages) with epilepsy.
 
The exact reason for the keto diet's efficacy is not known. One probable reason is that the keto diet leads one to the metabolic state of ketosis, which is the same state a person is in when fasting. And fasting has been known to be a traditional method to treat seizures. This high-healthy fats and low-sugar diet may have helped improve brain function or calm "overexcited" neurons in the brain, leading to a reduced frequency of seizures.
 
The keto diet is especially recommended for children who are unable to control their seizures with medications.
 
Disclaimer: This is not intended as professional medical advice. Do consult your child's doctor before starting your child on the keto diet.
How do I get started on my keto diet?
Before you start your keto diet, it is good to determine your objectives. It can be to lose weight or to reduce/prevent the risk of certain medical conditions (e.g. diabetes, epilepsy, etc.). Defining your goal(s) can help you decide on the required quantity of macronutrients (carbohydrates, protein and fats), types of food to include in your meal plans, daily calorie intake as well as a measurement of your success.
 
1. Start by gathering and learning essential information and tips on the keto diet. It is also beneficial to learn how to read food labels and check the number of carbohydrates, fat and protein in the ingredients.
 
2. Create your meal plans, preferably in advance to save you time. Your plans should consist of food that is low in carbohydrates, moderate in protein and high in (healthy) fats. As a guide, you should limit your intake of carbohydrates to about 20-30g per day, or about 50-100g per day if you engage in more physical activities. Typically, a keto diet will consist of 70-80% (healthy) fats, 20% proteins and 5-10% carbohydrates.
 
To design your meal plans, it is good to learn the types of food to consume and the types of food you should avoid. You can also refer to our keto-friendly recipes for inspiration.
 
During the transition, you may experience some symptoms, such as constipation, vomiting or diarrhoea. These are common experiences and will usually last for a few days. Such occurrences are usually referred to as the "Keto Flu" (see next FAQ to learn more).
 
If you do not wish to design your meal plans from scratch, there are alternative options, such as downloading sample meal plans online or ordering prepared keto meals.
 
You can also engage the services of an experienced and certified Keto Coach to help you kickstart your keto diet and achieve your goals. The Keto Coach will work with you to:
• Develop personalised meal plans
• Determine your macros and calorie intake
• Monitor your daily food intake (via a shared app)
• Answer your questions and guide you throughout your keto journey
 
To learn more about the keto diet, reach out to us here to schedule an appointment with our Keto Coach.
What is Keto Flu and how do I avoid it?
Many people experienced the "keto flu" in the first week or two after starting their ketogenic (keto) diet. This happened as the body adapts to the new way of getting energy, that is, transitioning from breaking carbohydrates into glucose by secreting insulin to the bloodstream to burning fats in the liver and creating ketones. The body needed time to adjust to the new environment and as a result, has led to many people experiencing symptoms, which can include headache, constipation, fatigue, etc.

It is normal to experience the keto flu. However, there are ways to reduce these symptoms, such as increasing your intake of salt, electrolytes and bone broth (if you are not vegan/vegetarian). You can consult your Keto Coach or health professional on how you can reduce your keto flu symptoms.
What does a Keto Coach do?
At KetoBites, our experienced Keto Coach will first understand more about you and ascertain your needs in an initial consultation. We support you with one-on-one guidance through:
• Developing and implementing personalised meal plans and health goals (done in collaboration with a nutritionist to support all your needs and health considerations)
• Offering insightful dietary advice and recommendations
• Providing accurate and up-to-date keto and nutritional information and trends
• Monitoring and measuring your progress against your goals
• Assessing and adjusting your meal plans or goals to enhance the effectiveness of the diet
• Cheering you on throughout your keto journey!

Have a chat with our Keto Coach to find out how we can partner with you in achieving quality and meaningful life through the keto diet.
How does Keto diet help in weight loss?
The keto diet has been proven to be more effective than other weight loss plans. This diet is also known to help trim unwanted belly fats.

The keto diet is made up of food high in healthy fats, moderate in protein and low in carbohydrates. By reducing the number of NET carbohydrates (carbs) to 50g to 20g a day (see below formula to calculate Net Carbs), the body switches from burning carbs (main source) to burning fats from the food consumed or stored fats to produce ketones, a healthier alternative for fuel. This process is called "ketogenesis" which will lead one to a natural metabolic state called "ketosis".

If you are not seeing weight loss despite being on the keto diet, some of the reasons could include:
• Ketosis has not been achieved. Reaching ketosis can take weeks, so if you have just started this diet, it might take a little bit more time to achieve this state. Or your intake of carbs is still high, and as such, your body continues to burn carbs instead of fats.
• High intake of protein. It is advisable to maintain a moderate level of protein in your keto diet. Excess protein can lead to the production of sugar
• Always read the labels. Not all products are marked with NET Carbs count. If you are not sure how to calculate the NET Carbs, you can use this as a rule of thumb:
o NET CARBS = Total Carbs – Fibre – Sugar Alcohols
o If you are unable to keep track of the NET Carbs, count the total carbs to start with. Do also check with
your Keto Coach to be on the safe side
• Consuming hidden carbs. Avoid any sugary drinks, fruits (except those that are keto-friendly), starchy vegetables (roots) and limit vegetables with higher sugar content. Read the labels before you purchase an item. Try to eat less processed foods and concentrate on whole foods.
• Overconsumption of fats. Ideally, you should allow your body to burn the fat stored in your body, and not the additional fats consumed, to effectively lose weight. At the start of your keto diet, a high intake of fat is necessary to help you maintain your energy as you transition. Once you have achieved ketosis, it is recommended to gradually reduce your amount of fat intake.
• High calories. If the intake of calories is higher than what your body can burn, you will still gain weight even though you are in ketosis.
• High level of stress. Stress can trigger changes in your body, affecting your weight and may also lead to unhealthy eating habits, such as stress eating.
• Certain chronic conditions (e.g. Hypothyroidism, insomnia, etc.) and/or medications may hinder weight loss or cause weight gain through increased appetite as a side effect.
• Be sure to inform your Keto Coach about your conditions (if any) prior to starting the diet to ensure your meal plan is suitable for your needs and condition.
Will the keto diet help menopause?
Menopause is a natural process of ageing for women, in which there is a decline in reproductive hormones. The keto diet has been known to benefit women experiencing the menopausal stage as being in ketosis can help alleviate symptoms of menopause.

Some of the common symptoms include:
• Weight gain and slowed metabolism
• Thinning hair
• Dry skin
• Extreme fatigue
• Mood swings
• Hot flashes
• Night sweats
• Insomnia
• Cognitive changes, e.g. poor memory, difficulty concentrating, etc.
• Insulin resistance

The keto diet can help women with menopause by:
Lowering inflammation. Chronic inflammation can increase obesity, depression, hot flashes, memory loss, among others. A clean keto diet excludes inflammatory foods, such as sugar, processed food, refined carbohydrates, and includes anti-inflammatory foods, such as omega-3 fatty acids, to help reduce hot flashes through regulation of body temperature, boost cognitive performance (improved memory, focus, etc.) and improve moods.

Reducing insulin resistance and improving insulin sensitivity. Insulin resistance, caused by low estrogen levels in women with menopause, happens when the cells that carry blood sugar from the bloodstream into storage as fuel begin to ignore the insulin. This causes insulin to remain in the blood, causing high blood sugar levels, which will in turn signal the body to produce more insulin to remove the blood sugar.

Helping weight loss. Low estrogen levels can also lead to weight gain, especially in the lower abdominal area. Such excess fats may increase the risk of heart diseases. Women may also experience higher levels of hunger hormones (ghrelin) that stimulate appetite, leading to increased cravings, the tendency to overeat and put on weight in the process. Some studies have also shown that limiting carbohydrates through the keto diet can help reduce levels of ghrelin.
Can I exercise when I am on a keto diet?
Yes. In fact, increasing your physical activities may help you achieve ketosis since your body will deplete your glycogen stores (excess glucose). Engaging in physical activities also help you burn fats, build muscles and/or enhance endurance, not to mention improve your health, mood and overall well-being.

There are different ways you can manage your exercise regimen. One way is to pair intermittent fasting with high-intensity interval training (HIIT). Engaging in HIIT at the end of your fasting period is known to be an effective strategy to lose weight. Alternatively, you can consider maintaining a regular low-intensity exercise regimen, such as walking, swimming, etc.
Is constipation a side effect and what can I do to ease it?
Constipation is one of the side effects commonly experienced by people on a keto diet. This happens when your body (gastrointestinal tract) is adjusting to breaking down more fats instead of carbohydrates. The reduced levels of healthy carbohydrates may also lead to lower fibre, which helps regulate bowel movement.
Oftentimes, this side effect will last for a few days to a few weeks. As the body adjusts to the keto diet, the symptom may improve gradually.

Here are some ways you can treat constipation:
• Increase your fibre intake by consuming more vegetables
• Do more physical activities as they will help increase the muscle activity in the intestines
• Drink plenty of water
• Do not ignore the urge for a bowel movement