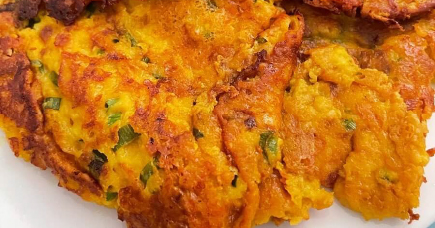 Ingredients:
1/3 cup almond flour
1/3 cup cheddar cheese
1/4 cup coconut cream
Hot water to dilute about 3 tbsp
2 shallots diced
1/4 tsp turmeric powder
1/4 tsp chilli powder
Pinch of salt
How-to:
Mix all into a paste.
Flatten the paste on a pan.
Pan-fry till golden brown and flip it to fry the other side.
If you have a great recipe to share with the community, please send us a note to tell us more about your recipe.